vjoon K4 Publishing Platform
Collaborate in real time and deliver your content to any medium.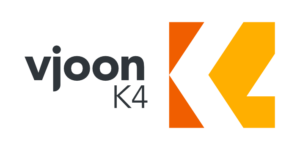 From advertising to magazine publishing, from print to digital, creating and delivering content requires an efficient workflow. vjoon K4 raises the performance bar with the newest technologies, leading-edge software architectures, smart usability, and highly automated workflows. The ideal publishing platform for creative and editorial collaboration.
Benefits of using vjoon K4
True Multi-Channel Clients
Editors, designers or marketers start a story and create structured content within a central client. Then easily adapt or adjust content to publish on any print or digital channel. Provide different renditions or variants of the same object automatically. Create, improve or review any content while increasing visibility into your production progress.
Your team can draw on Adobe Creative Cloud's entire toolbox as well as Microsoft® Office products.
Collaborate and Communicate
Global teams work together and communicate using one system. Write, design, edit photos, review and approve simultaneously and collaboratively. Send and receive messages or emails and request content to be reviewed. Attach sticky notes to layouts for a visual communication approach.
Access an overview of your publication in a password-protected browser client, that immediately shows the status of your topic, your publication or your project.
Automate and Integrate
A publishing system is usually only part of a much more complex production environment. A Web Services API provides flexible and comprehensive access to vjoon K4 for third-party systems, including page-planning and DAM systems as well as solutions for single sign-on.
Additionally, pre-configured automations allow for the import and export of data, the output in certain formats or the control of third-party systems, for example for image processing, translations, font management or digital platforms.
---
Features that promote efficient teamwork and lean production 
• Structured Content. Reuse or republish stories to any channel easily and efficiently with a system that applies inherent structure from the start.
• Secure Access, Anywhere. Enable creative processes from anywhere at anytime, through a secure internet, VPN or terminal server connection.
• Version Control. Ensure quality as well as consistency, track all changes, save versions and make your system revision-proof.
• Instant Communication. With "my tasks" queries, email and assignment notifications or sticky notes, teams effectively communicate and collaborate in one system.
• Management Overview. All publication layouts can be viewed with their assigned workflow status, providing instant insight into areas that need attention.
• Assign & Share Job Status. Easily communicate progress in your workflow to the whole team with a status update or new assignment. Communicate clear deadlines with due dates.
• Agile Workflows. Manage your projects with lean workflows and predefined emergency scenarios. Control access rights, databases, licenses and server settings.
• Easy Approval Management. Go or no-go with a quick click. Speed up promotional materials production and content marketing projects using a special browser client for executives.
• Cutting-edge Technology. With vjoon K4 you rely on powerful state-of-the-art technologies. This means a cost efficient environment and an easy roll-out.
---
Hosting Options: Choose the solution that best fits your needs
Subscribe. Flux Consulting fully hosts and manages your K4 server in the cloud.
Advantages: Reduced or zero: hardware costs, implementation costs, running costs, the cost of software maintenance, and IT overhead.
Rent. Upon purchase, you receive software (for client and/or server)  with expiring licenses that may be installed on supported platforms. 
Advantages:
• You manage your K4 server locally, retaining full control over your hardware/software systems and services.
• Any combination of K4 Server software may be rented to accommodate interim or seasonal workflows.
• Rental certificates may be used with purchased servers allowing customers with regular K4 usage patterns to ramp up temporarily for big projects or seasonal work.
• If you try the system first and then opt to buy, you will be credited partially towards your purchase.
Purchase. Upon purchase, you receive client & server software and non-expiring K4 licenses that may be installed on supported platforms.
Advantages: You manage your K4 server locally, retaining full control over your hardware/software systems and services.
---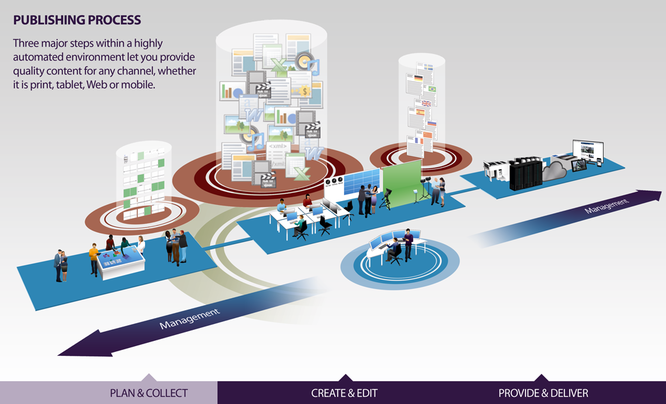 To learn more about how vjoon K4 can improve the efficiency of your workflow and for pricing plans contact us at:
Flux Consulting specializes in improving your workflow. Below are some customers who we've helped to benefit from the vjoon K4 publishing platform.
American Express Publishing

Northern Illinois University