Get the skills you need to be creative and productive! Since 1996, Flux Consulting has been training the country's top creative professionals in the skills they need. We offer customized classes for corporate groups as well as one-on-one training. Our instructors have real-world experience in design and publishing and are certified in the programs they teach.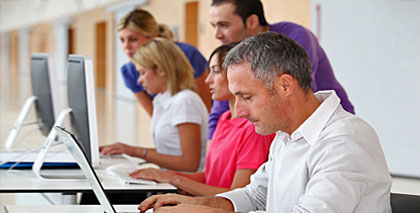 Adobe InDesign
 Design professional layouts for both print and digital publishing with Adobe's leading page-layout program.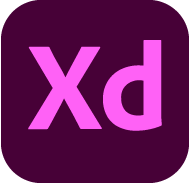 Adobe XD
Turn your ideas into stunning reality, faster. XD is packed with tools to help you effortlessly design websites, apps and more.
Adobe InCopy
Adobe's professional word processing software that integrates tightly with InDesign to build efficient collaborative workflows.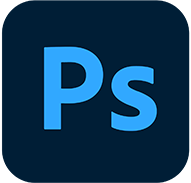 Adobe Photoshop
The most advanced digital imaging software in the world, Photoshop provides the tools to create beautiful and compelling images for both print and digital workflows.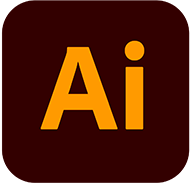 Adobe Illustrator
The industry-standard vector graphics software lets you create everything from web and mobile graphics to logos, icons, book illustrations, product packaging, and billboards.
vjoon K4® Publishing System This powerful and versatile database-driven workflow system from vjoon helps you deliver content cost-effectively to print or digital.
We offer group classes on-site at your location or we can arrange custom classes for small groups in our office. We also offer customized one-on-one training for individuals ($150/hr.)
Learn on a Mac or a PC. We teach on both platforms. And don't worry if you haven't upgraded yet: we teach multiple versions of every program we offer.
Course Guides & Documentation
Every class we teach includes a course guide for both Mac and PC. We can also provide custom documentation for your training project. For more information on our training services, please contact:
That was, without a doubt, the best training session I have ever had. I love all the shortcuts she gave us. Jennifer just makes it make sense!
For us, I can't emphasize enough how important it was to bring in a professional trainer. There are plenty of Adobe™ Certified trainers around the country and you should find one who suits your needs. We were very fortunate to find Jennifer Pade from Flux Consulting in Manhattan. Jennifer had been helping convert Manhattan to InDesign so she had a lot of experience in this area.
Everyone LOVED you and the training. Thank you!