Microsoft PowerPoint training
Create dynamic presentations to engage your audience!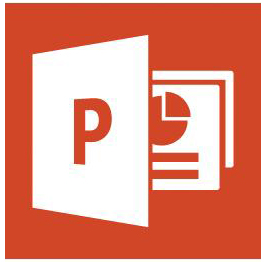 The ability  to design  presentations that are both informative and compelling  has become an essential skill in today's workplace. Microsoft PowerPoint's integrated tools can help designers easily build presentations that include both informative content and dynamic media, such as audio, video and animation. Let our expert trainers help you to master the  skills to create presentations that inspire and inform your audience and become the "go-to" PowerPoint expert in your office!
Group classes can be held onsite at your location or we can arrange custom classes for small groups in our office. We also offer customized one-on-one training for individuals ($150/hr.)
In this Microsoft PowerPoint training course, you will learn to create information-rich presentations with carefully chosen text, graphics and dynamic media, including video, audio and animation. You will learn how to optimize photos and graphics for use, how to import a variety of content from other programs and how to make your presentations interesting and engaging for your audience.
The 2-day Microsoft PowerPoint training course includes the following:
Selecting and customizing themes

Working with layouts

Formatting text & text boxes

Working with layouts

Creating and editing graphic elements

Importing and editing images and vector art

Importing and customizing charts & graphs

Creating and importing tables

Saving elements with the Scrapbook

Adding video and audio

Using animation and transitions

Timing slides and adding presenter notes

Preparing to run the slideshow

Converting a presentation to other formats
The class is two days long, typically running from 10am to 5pm. This provides ample time for you to learn the program's features as well as practice them at a comfortable pace.
We offer group classes on-site at your office. Or we can arrange classes for small groups in our office. We also offer customized one-on-one training for individuals ($150/hr.) For more information on our training services, please contact: