Create dynamic and functional UI prototypes for web and mobile with Adobe XD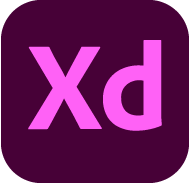 From building a cohesive design system to designing flows for the next mobile device — or prototyping complex interfaces for user testing, Adobe XD has the tools you need to create dynamic, functional designs. It includes vector drawing tools, wires & triggers and overlays effects, scrolling effects, document co-editing, responsive resizing, image blending, repeating grids, components and 3D transforms.
And when you're ready for review, you can share your XD cloud documents with reviewers, stakeholders, web developers and other designers.
In the Adobe XD course, you will learn how to create user interface prototypes using features such as components, repeating grids, animation effects, artboard flows, linked assets and much more. You'll also learn how to integrate your Creative Cloud workflow into XD using CC libraries and Photoshop and Illustrator artboards, layers and effects.
We offer group classes on-site at your location or we can arrange custom classes for small groups in our office. We also offer customized one-on-one training for individuals ($150/hr.) For more information on our training services, please contact: